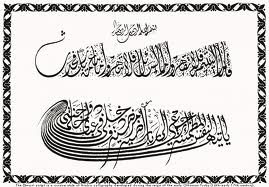 Musnad Ahmad contains a tradition from Hadrat Umar, saying:
Before embracing Islam one day I came out of my house with a view of causing trouble to the Holy Prophet (s.a.a.w.), but he had entered the Masjid al-Haram before me. When I arrived, I found that he was reciting Surah Al-Haaqqah in the Prayer. I stood behind him and listened. As he recited the Qur'an, I wondered at its literary charm and beauty. Then suddenly an idea came to my mind that he must be a poet as the Quraish alleged. Just at that moment he recited the words: "This is the Word of an honorable Messenger: it is not the word of a poet." I said to myself: Then, he must be a soothsayer, if not a poet. Thereupon be recited the words:"Nor is it the word of a soothsayer: little it is that you reflect. It is a Revelation from the Lord and Sustainer of the worlds." On hearing this, Islam entered deep into my heart.
This tradition of Hadrat Umar shows that this Surah had been sent down long before his acceptance of Islam, for even after this event he did not believe for a long time, but he continued to be influenced in favor of Islam by different incidents from time to time, till at last in the house of his own sister he came by the experience that made him surrender and submit to the Faith completely.
(Tafheemul Quran)
sumber dari: islam101.net/